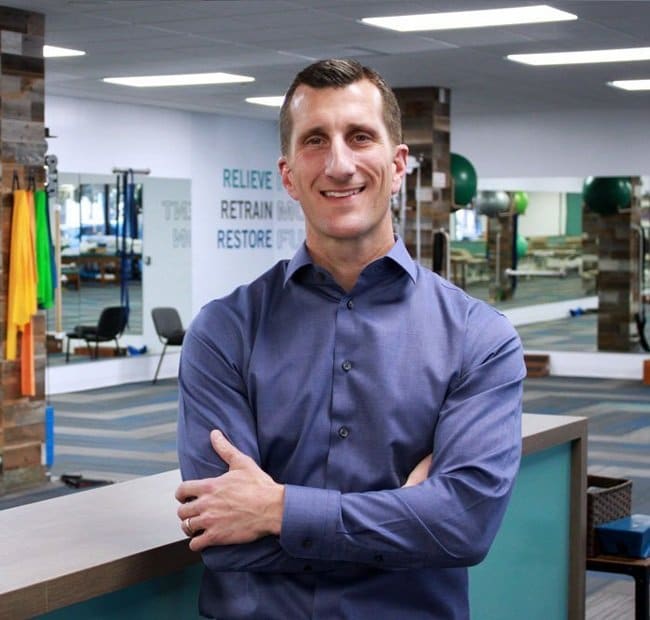 Brandon Buehler
PT, DPT, OCS
MY STORY
Brandon is a physical therapist after being involved in a car accident. After having a good time, he decided to go back to his normal activities. He has a passion for helping people return to their sport or daily activities.
EDUCATION & SPECIALIZATION
EDUCATION
Doctor of Physical Therapy (Temple University, Philadelphia)
Master of Physical Therapy (California State University, Long Beach)
Bachelor of Science (University of California Irvine)
Thesis work focusing on spinal stabilization: "Dynamic Electromyography
Activity of the Trunk Musculature During Common Therapeutic Exercises
Extensive Training in Orthopedics and Manual Therapy through the IPA
Certified Essential Functions Testing
Co-Founder of POISE (Prevention of Injury and Sports Enhancement)
SPECIALIZATION
Brandon has extensive training in orthopedics and manual therapy through the Institute of Physical Art. He places high value in continuing education and training at CBPT. Brandon emphasizes the importance of quality and personalized care with one-on-one treatment for every patient.
Brandon is also the co-founder of POISE (Prevention of Injury and Sports Enhancement), Richard Coury, MPT, assisting athletes in preventing injuries, helping them in full recovery to their sport and improving performance on the field or short.
INTERESTS & HOBBIES
In his spare time Brandon enjoys spending time with his wife and kids, running, working out, hiking kayaking & paddleboarding.
He enjoys spending time with his close friends, especially enjoying a meal from his barbeque.
As a native Philadelphia, Brandon is always on the way to pizza.
BLOG ARTICLES