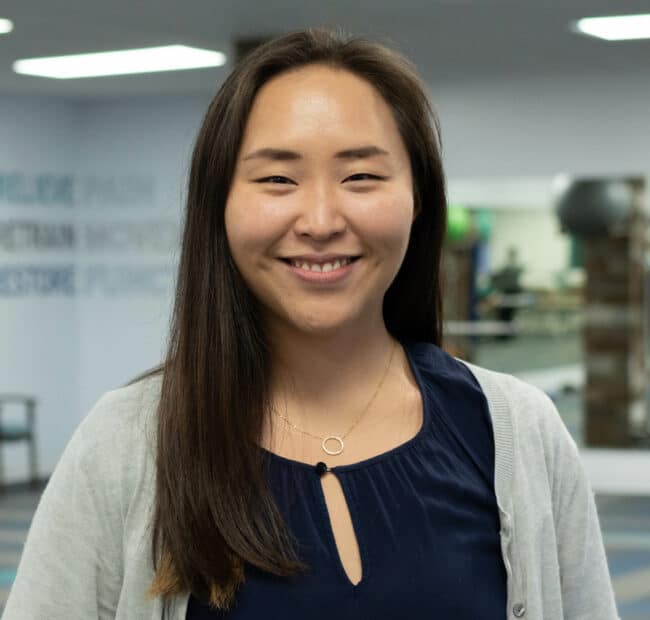 Linda Yun
PT, DPT
MY STORY
Linda was born and raised in Los Angeles. She received her undergraduate degree at University of California, Santa Barbara and pursued her Doctor of Physical Therapy degree at Arcadia University near Philadelphia.
Growing up, Linda was a very athletic and active child, participating in basketball, volleyball, tennis, softball, and golf. Her personal experiences with sports injuries and her passion for athletics sparked her interest in physical therapy. While volunteering at various physical therapy clinics, she was amazed by the impact physical therapy had in helping others return to pain free lifestyles. Linda's philosophy is to use a holistic approach to physical therapy assessment and treatment. She believes in an individualized care program as every patient is unique with individualized concerns and goals. As she begins her career at Coury and Buehler Physical Therapy, she strives to provide quality care, utilizing evidence-based care to help people return to doing things they love.
EDUCATION & SPECIALIZATION
Bachelor of Science in Biology, University of California, Santa Barbara
Doctor of Physical Therapy, Arcadia University
INTERESTS & HOBBIES
During her free time, Linda loves hiking, biking, snowboarding, and exploring other outdoor activities California has to offer. She wants to take up on yoga and boxing.
BLOG ARTICLES