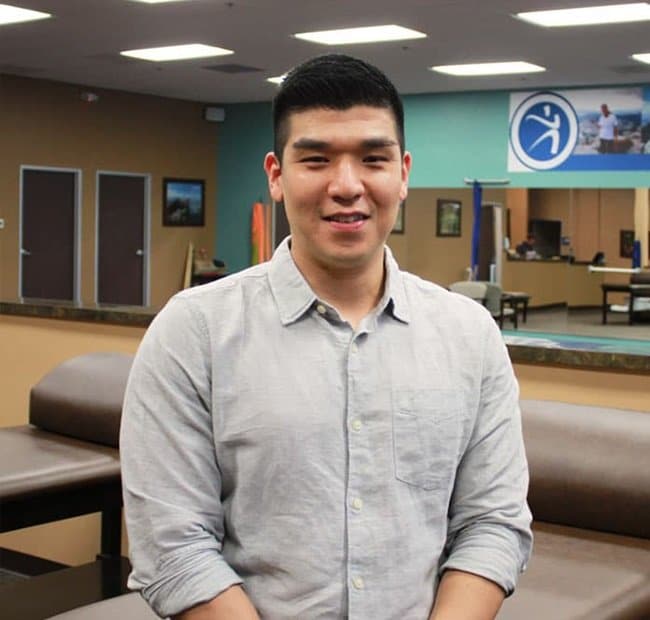 Diego Kim
PT, DPT
MY STORY
Dated Received from San Marcos University, California, and his Bachelor of Arts in Sociology from the University of California, Irvine.
In his last semester at UC Irvine, Diego tore his ACL while playing basketball. It was during his rehabilitation that he discovered physical therapy. He has a strong impact on the patients and the role they play in helping patients restore normal function.
He is a professional therapist and is assisting at an outpatient orthopedic clinic. Now, as a member of the Coury & Buehler team of physical therapists, Diego is committed to providing quality care to his patients and helping them return to enjoying pain-free lives.
EDUCATION & SPECIALIZATION
Bachelor of Arts in Sociology – University of California, Irvine
Doctor of Physical Therapy – University of St. Augustine of Health Sciences
INTERESTS & HOBBIES
Diego loves to watch football and basketball, especially his Lakers. In his spare time, he enjoys working out and playing basketball, trying new restaurants, and discovering new cultures while traveling.
BLOG ARTICLES