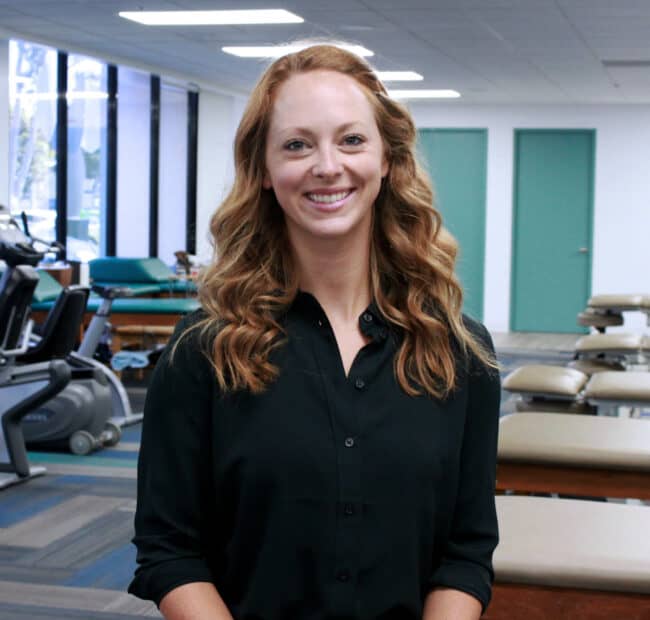 Casey Maskell
PT, DPT
MY STORY
Casey graduated from California State University, Fullerton with a Bachelor of Science in Kinesiology, and continued her education at Chapman University to earn her Doctor of Physical Therapy.
Casey is a Southern California native who grew up aspiring to find a career where she could help people. She was fortunate to have a teacher in high school who introduced her to the profession of physical therapy, and from that moment forward, she knew she had found her calling. After graduating with her Bachelor's degree, Casey worked as a physical therapy aide for four years to gain experience and knowledge about the field of physical therapy before applying to schools. She loved being part of the patient's healing process and celebrating even the smallest victories in their journey to optimize movement and be pain-free. She feels that as a physical therapist, she is able to make a positive difference in her patient's lives and be with them step-by-step in their recovery.
She values open communication with her patients in order to effectively individualize treatments to the person rather than just their injury. Casey looks forward to a lifelong career that pushes her to seek information and knowledge to constantly grow as a clinician.
EDUCATION & SPECIALIZATION
Doctor of Physical Therapy (Chapman University)
Bachelor's of Science in Kinesiology (California State University, Fullerton)
INTERESTS & HOBBIES
Casey loves being outdoors and spends her free time hiking, going to the beach and traveling. She enjoys working out, weightlifting, and participates in triathlons. She also loves cuddling and playing with her three-legged German Shepherd, Murph.
BLOG ARTICLES