Healthy Eats: Healthy Tiramisu
This is the perfect recipe for those who are craving tiramisu but concerned about the calories. Substituting mascarpone cheese with Greek yogurt will cut calories and fat without sacrificing the creamy goodness! It's healthy, yummy, and high in protein!
Ingredients
Serves 6-8 | Prep Time: 20 | Refrigerate Time: 3-4 hours | Total Time: ~ 3.5 hours
| | |
| --- | --- |
| Greek yogurt | 2 cups |
| Egg yolk | 3 |
| Sugar | 5 tablespoons |
| Cream (heavy or light) | 200 ml |
| Espresso or coffee | ½ cup |
| Coffee liquor or Rum | 1 tablespoon (optional) |
| Cocoa powder | Approx. 2 tablespoons to sprinkle over the top |
| Lady fingers or light sponge cake | 1 package |
*Try to use Greek yogurt that is very dense and thick. If you notice that your yogurt is slightly on the watery side, place 2 layers of coffee filter or paper towels on the bottom of a strainer and add the yogurt (use a little more than 2 cups). Place the strainer on top of a bowl to catch the whey. Leave it in the refrigerator for about an hour until the excess liquid has drained out of the yogurt.
1. Combine the espresso (or coffee) and coffee liquor in a small bowl. On a baking sheet or plate, lay out the lady fingers and drizzle with the coffee mixture you just made. Let them soak.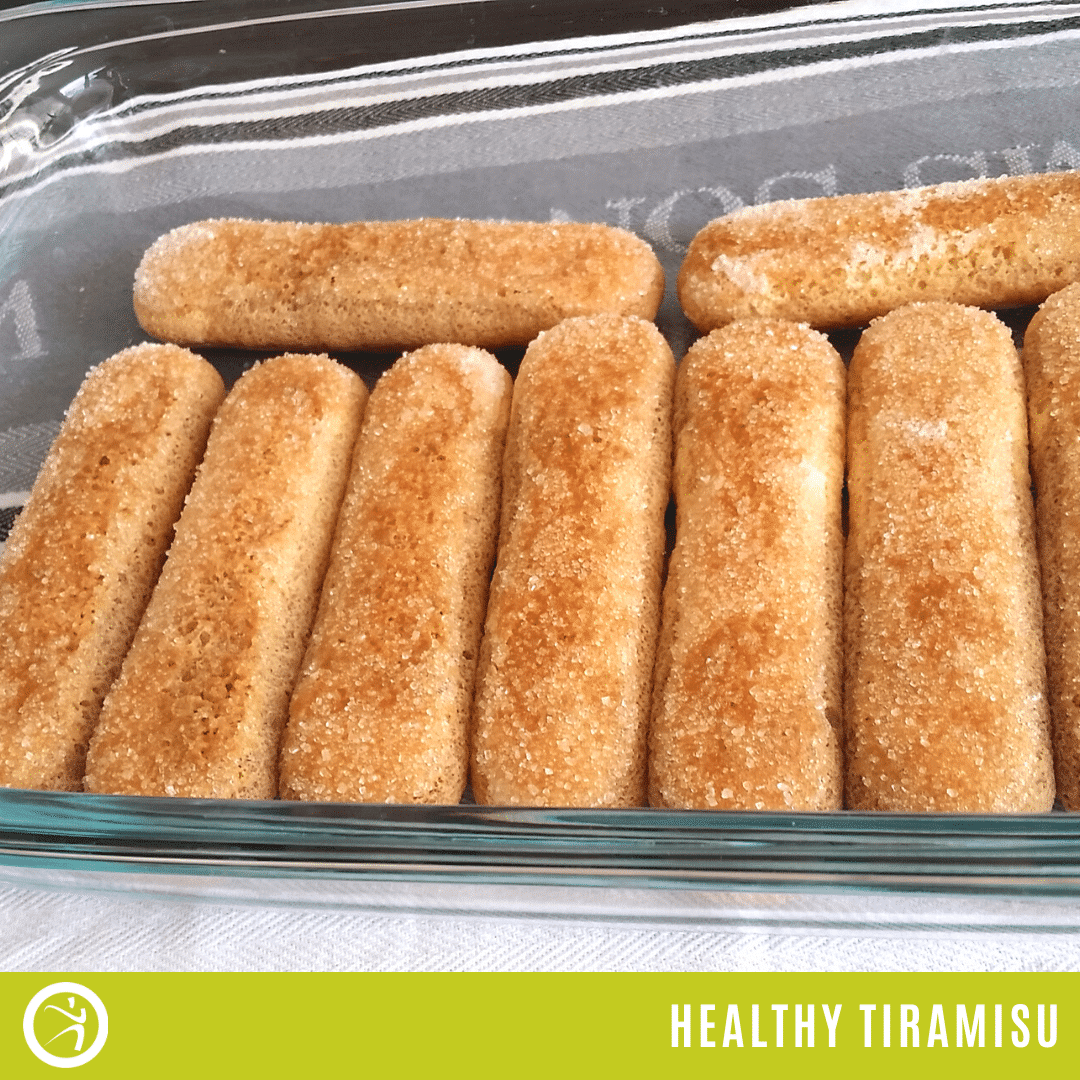 2. Vigorously whisk egg yolks and sugar in a bowl set over a saucepan of barely simmering water until it doubles in volume. It will take about 5 min using a handheld electric mixer at medium speed. Remove from heat and let it cool.
3. In a different bowl, beat cream until stiff peaks form.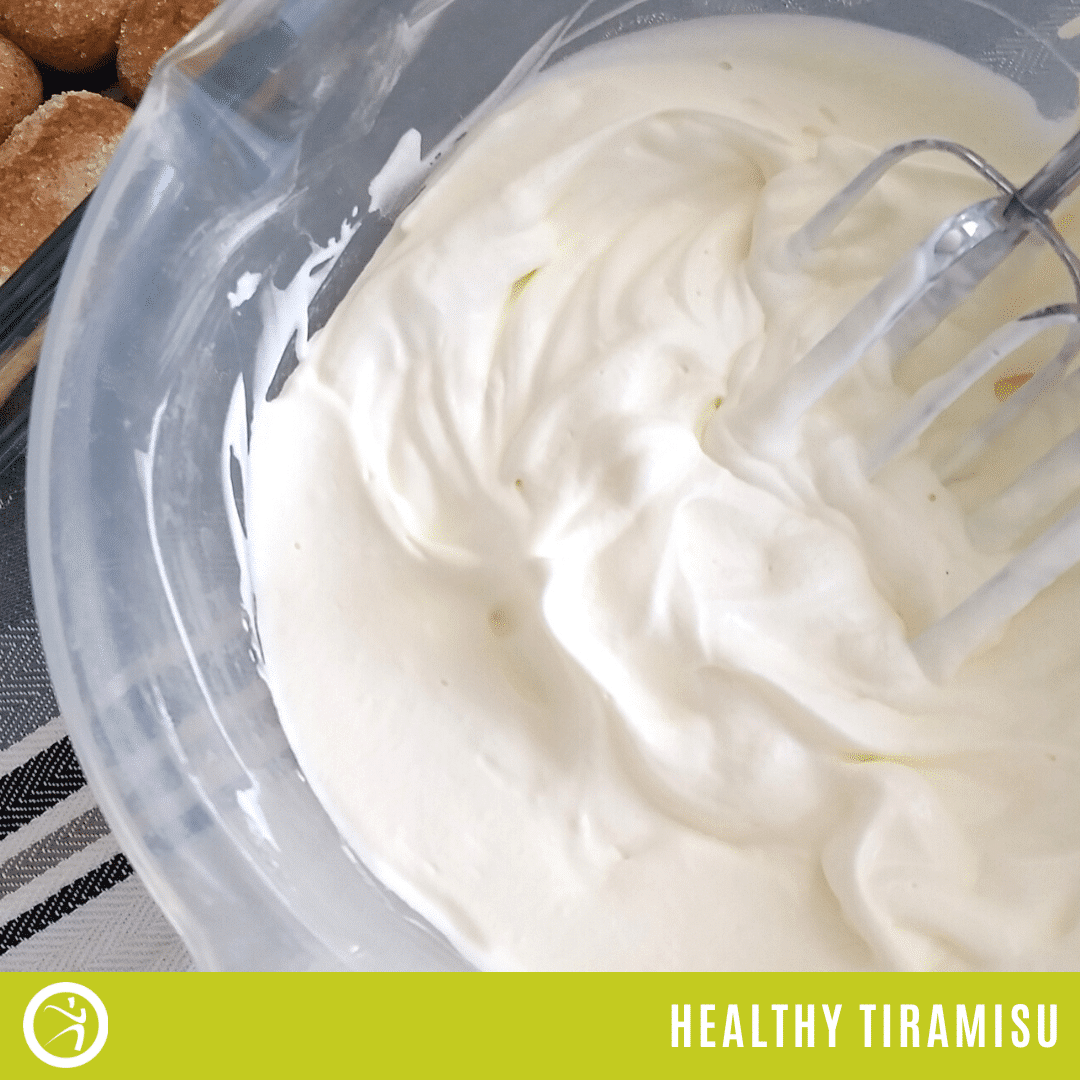 4. In a large bowl, lightly whisk the yogurt. Once the yolk mixture has cooled, slowly incorporate the yolk mixture into the yogurt. Then, gently fold in half of the whipped cream into the yogurt mixture. Fold in the remaining half until smooth.
5. Arrange half of soaked ladyfingers in bottom of a dish. Spread half of yogurt mixture over ladyfingers. Repeat layers.
6. Sprinkle cocoa evenly over the top. Cover and refrigerate 2- 4 hours until set.
Enjoy this healthy dessert option!
Download a Printable Copy!
Have a copy of this recipe sent straight to your inbox!
Hungry for More?
Sign up for LIFE+ TODAY to have these practical tips sent straight to your inbox!
The following two tabs change content below.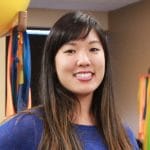 Ann grew up enjoying a variety of sports and continues to stay active by playing tennis, kendo, and swimming. On her spare time, she enjoys traveling, camping, experiencing good food, and spending time with family and friends.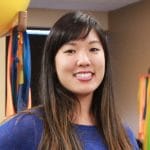 Latest posts by Ann Nakagawa, PT, DPT (see all)