Healthy Eats: Guilt-Free Pizza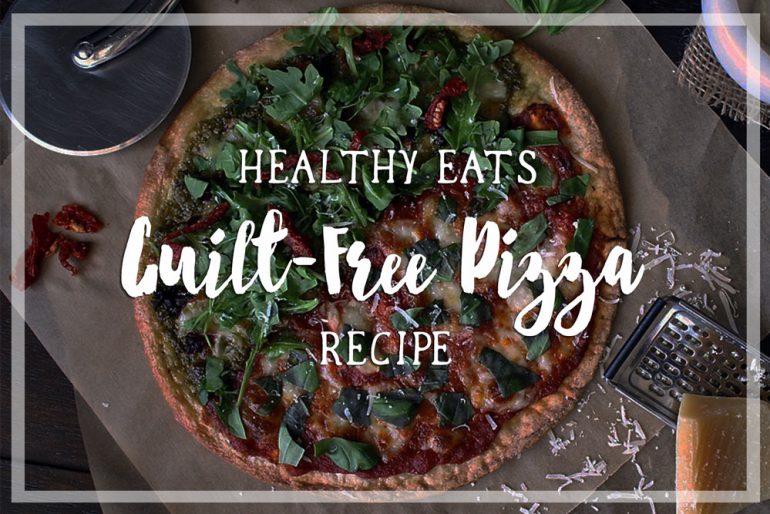 I absolutely LOVE pizza, so much so that my roommates in PT school bought me a shirt that read, "There's no we in pizza!"
One thing I love to do is make homemade pizzas. Not only are they super quick and easy to make, but they're healthy too! Here are some of my favorite pizza recipes!
Zucchini Pizza
Ingredients:
Zucchini or yellow summer squash
Your favorite pizza sauces (e.g. marinara, alfredo, etc.)
Cheese!
Instructions:
Take zucchini or yellow summer squash and cut lengthwise
Put your favorite sauce, toppings, and cheese on the zucchini slice
Bake at 350 degrees for 10-12 minutes or until the cheese is melted
(You can also substitute eggplant instead of zucchini, and it's amazing too!)
Tortilla Pizza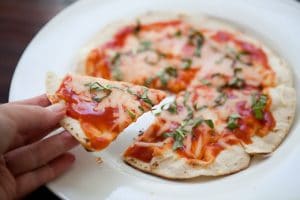 Ingredients:
Tortillas
Pizza sauce
Cheese
Instructions:
Take a tortilla and again, put your favorite sauce, toppings and cheese on them
Bake in the oven or toaster oven at 350 degrees for 10-12 minutes or until the cheese is melted
Some of my favorite pizza combinations are pesto, pine nuts, spinach, and chicken, OR pizza sauce, bell peppers, mushrooms and peppercinis– for some mild spice!
Kale Pizza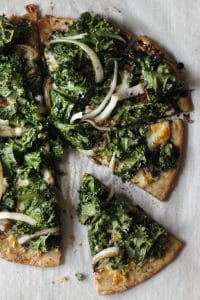 I know, this last one's a shocker… kale pizza?! BLEH! However, it's actually extremely delicious and one of my all time favorites! This pizza is made with homemade kale pesto sauce and is filled with healthy nutrients your body needs such as iron, calcium, vitamin C, vitamin K, and antioxidants. It has been shown to support cardiovascular health and is a great anti-inflammatory food.
Ingredients:
Premade dough from Trader Joes- Garlic Herb or multigrain are great options!
2 cups mozzarella cheese
1 bunch of kale, chopped into small pieces
optional: red pepper flakes
**Cook according to dough instructions.
Kale Pesto Sauce:
3 cups kale with ribs/stalks removed
¾ cup pecans or walnuts
2-3 garlic gloves
½ cup olive oil
2 tbsp lemon juice
**Mix together in a food processor and place on dough. Put kale and cheese on top (Optional: prosciutto). Cook according to dough instructions.
What are some of your favorite pizza combinations? Share them below!
Hungry for more healthy recipes?
Sign up for Life+!
The following two tabs change content below.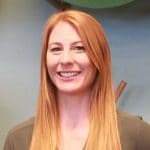 Robin Bewley, PT, DPT, OTR/L, MOT
Robin is an outdoor enthusiast, avid obstacle course racer and endurance athlete. In addition to running she enjoys water sports, snowboarding, hiking, Pilates, traveling and spending time with her husband and two Siberian huskies. She is a die-hard Boston sports fan.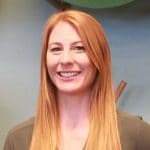 Latest posts by Robin Bewley, PT, DPT, OTR/L, MOT (see all)