6 Healthy Date Ideas At Home
It's nice to be able to change things up and have a nice healthy date without leaving the house every so often. It might be when a babysitter cancels on you last minute and you want something to do after the kids go to bed, or after a hectic week that going out doesn't sound all that appealing, whatever the reason may be, here are a few suggestions to try out for those healthy dates at home.
Cooking a Healthy Meal

Take the opportunity to learn to how to cook a new healthy meal.

Homemade sushi
Whole 30 recipes
 Yoga/Pilates/Zumba

Pull up a Yoga, Pilates, or Zumba workout on YouTube. You can find a wide variety of exercise-based videos that range in time if you want to try a variety or stick with a longer version of your favorite.
Body Weight Workout

Squats
Lunges
Bridges
Push-ups
Lunges
Kinect/Wii Video Games

Kinect Sports for X-box

Have a fun little competition or even play on the same team with a variety of Kinect games.

Dance games

Just Dance, Dance Central, and other dancing games can help get the heart rate up and be a good healthy date night in.
 Gardening

Planting flowers

Getting outside and moving around the in the garden can be healthy and therapeutic.
Board Games

Handle this one with care, these can be healthy for the brain if you're playing strategy games or brain games, but these may not be the best for your relationship depending on how competitive your date is.
Hope these ideas can help you enjoy your night in!
Free Consultation
Live and feel your best by discussing pain relief plan with one of our expert physical therapist! If pain or injury is limiting your ability for a full, healthy life, call us for a FREE CONSULTATION!
Want more tips?
Sign up for LIFE+ today to have these practical tips for helping you move, feel, and live better sent straight to your inbox!
The following two tabs change content below.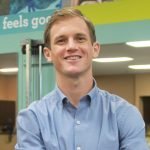 Scott enjoys participating in nearly all sports but has a passion for soccer and continues to play competitively. He enjoys spending time with his wife and playing games with family and friends. He also participates in service in the community and for his church.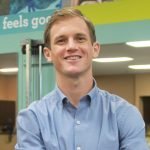 Latest posts by Scott Locken, PT, DPT (see all)