5 Body Weight Exercises You Can Do At Home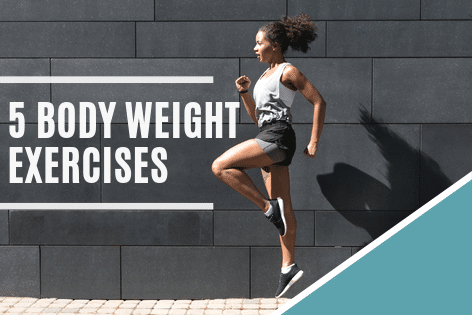 One of the most common things I hear from people is, "I can't work out because I don't have a gym membership/I don't want to have to pay for a gym membership", and I completely understand. With the initiation fees, monthly charges, and perhaps not knowing what to do once you get to the gym, it can seem like more trouble than it's worth. I'm here to show you some exercises you can do WITHOUT any equipment at all and best yet, no gym membership required!
Leg Raises – Core
Full legs and modified with bent legs
How To:

Lay on your back
Engage your lower core by drawing in
Lift both your legs straight up just high enough where your lower abs are still engaged.
Check this by placing your fingers on the inside of your hip bones and feel a small muscle contraction.
You can also modify this by having both knees bent and marching without losing contraction.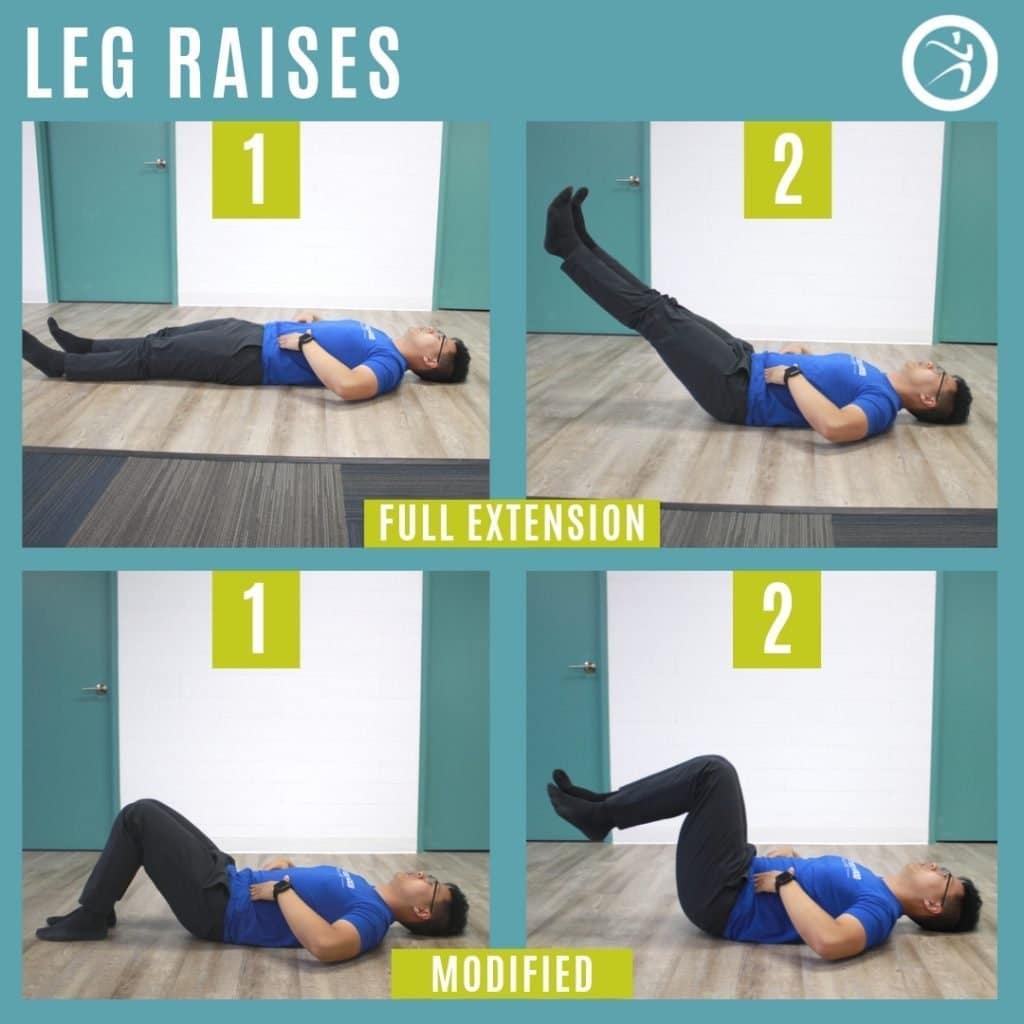 Lunges with Knee Raise
How To:

Stand with legs hip width apart.
Step back with one leg
Bend both legs so that the knee of your front leg is behind your toes.
Raise up and take your back leg and swing it forward and up towards your chest.
Variations to make it harder: try holding onto 5# kettle bells or dumbbells in each arm.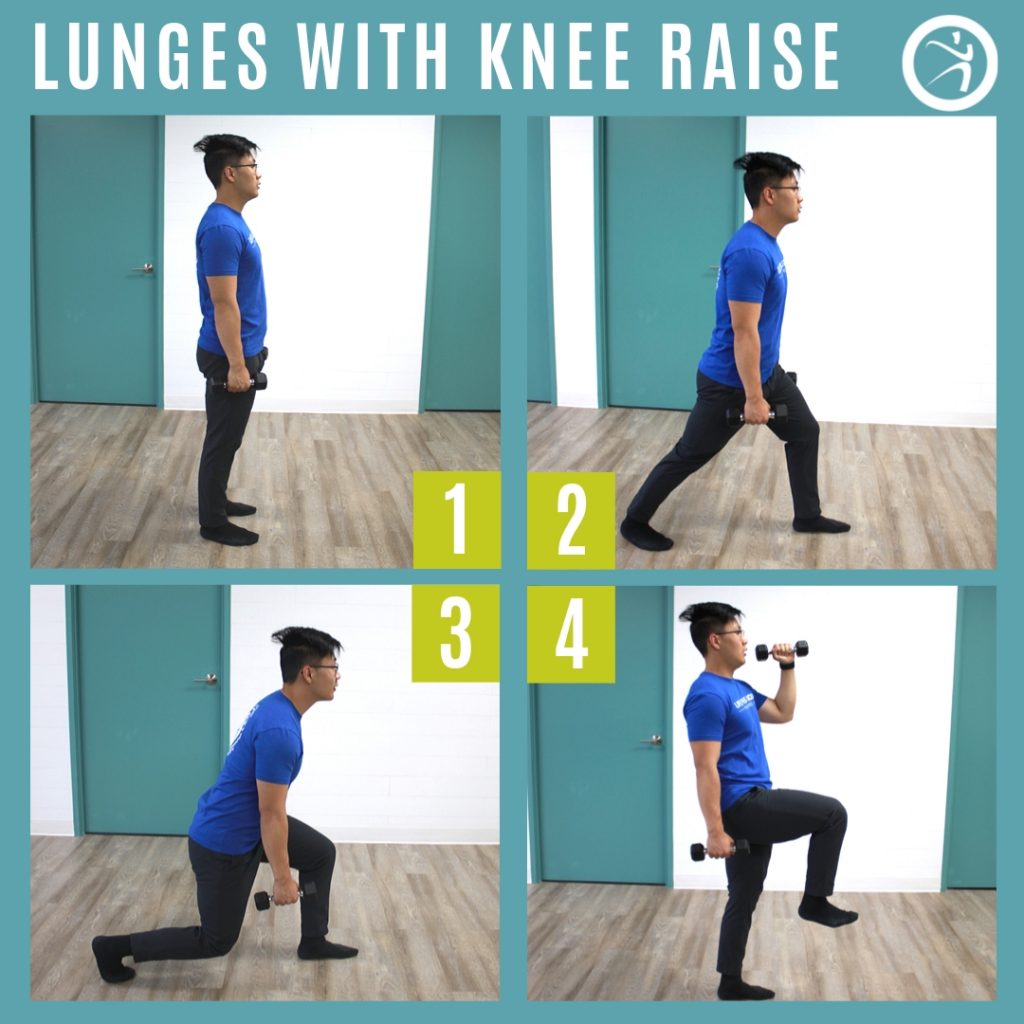 Burpees – Full Body
How To:

Stand with feet shoulder width apart.
Place hands on ground and get into full plank position.
Lower down and complete a standard push up.
Jump legs up to meet arms in a squat position and jump up in vertical position.
Variations to make it harder: try balancing arms on an unstable surface such as the flat part of the Bosu ball.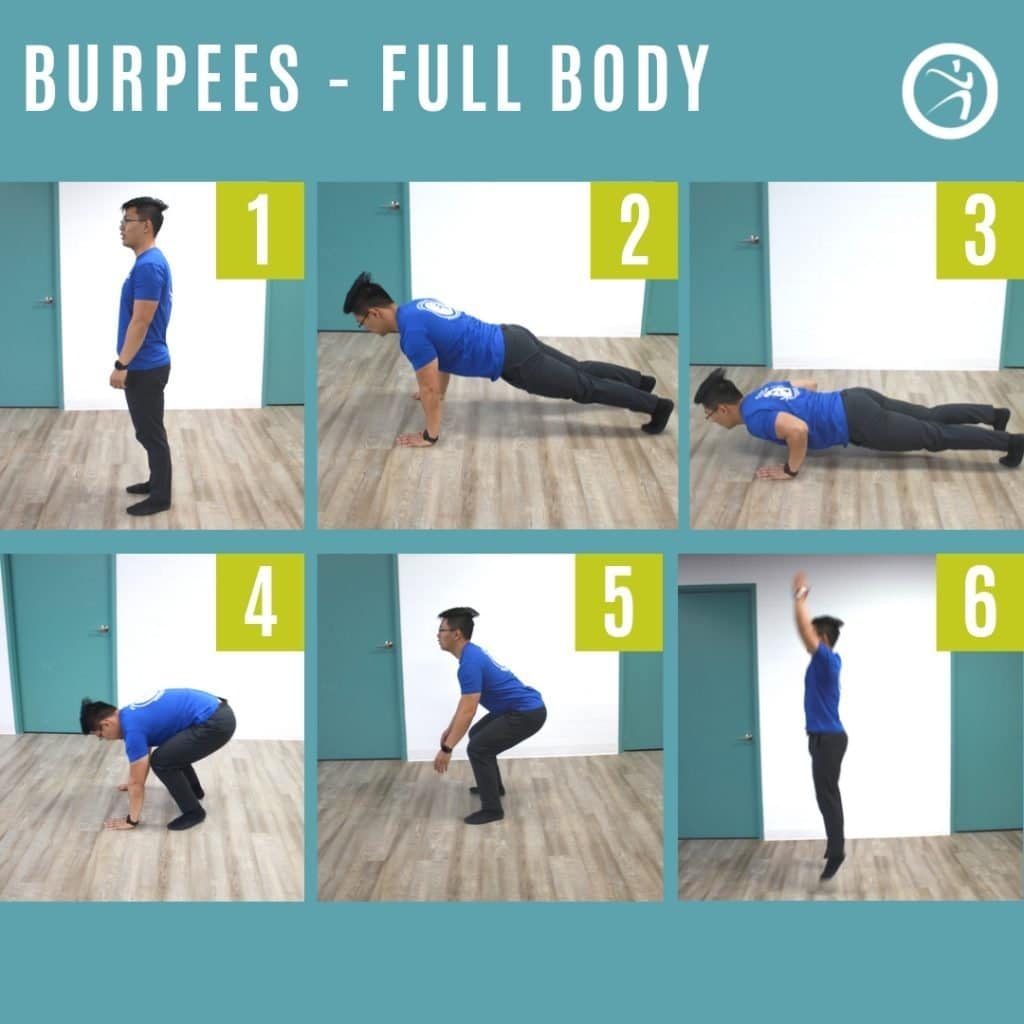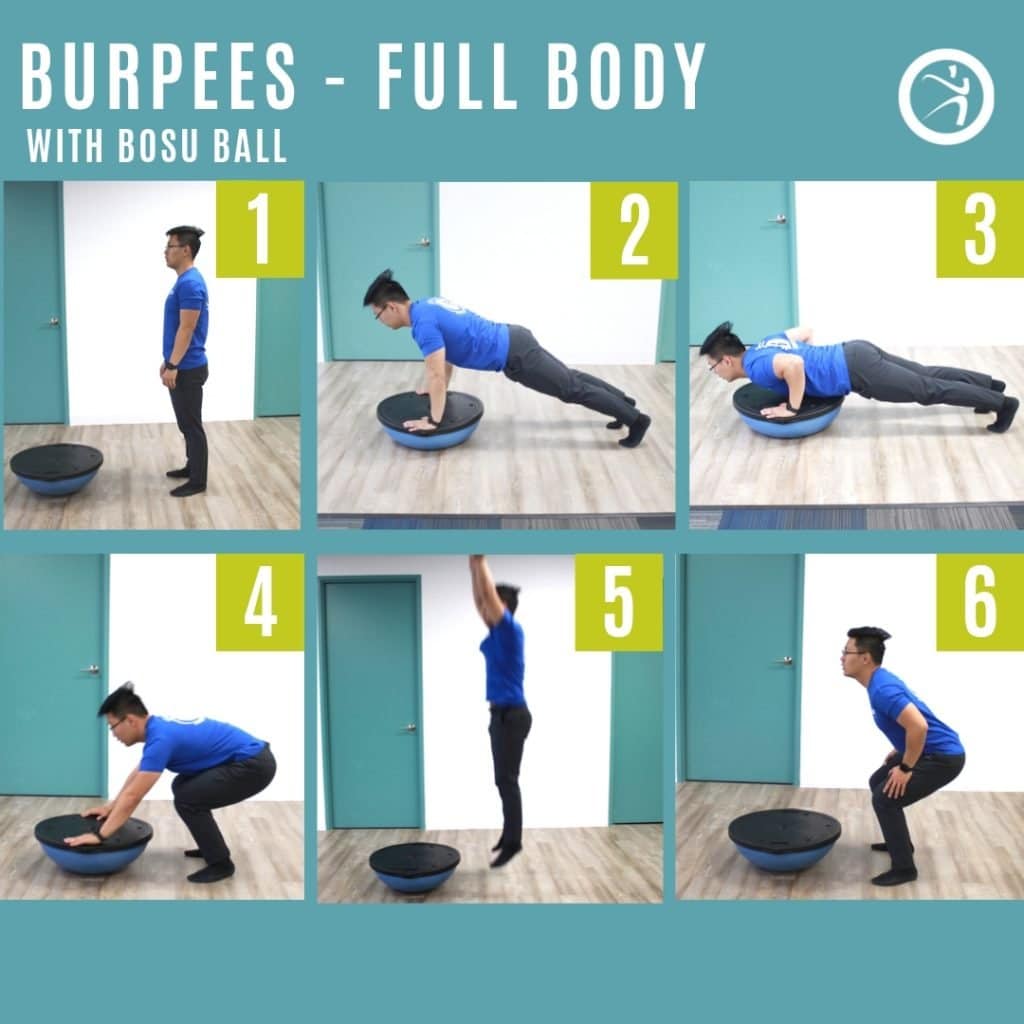 Bridges – Booty/Core
How To:

Lay on your back with your knees bent.
Engage your lower core by drawing in and checking for contraction by feeling on the inside of your hip bones.
Squeezing your glutes lift your back up off the floor.
Variations to make it harder: place a resistance band around your legs, lift one leg straight and complete with only one leg touching the ground.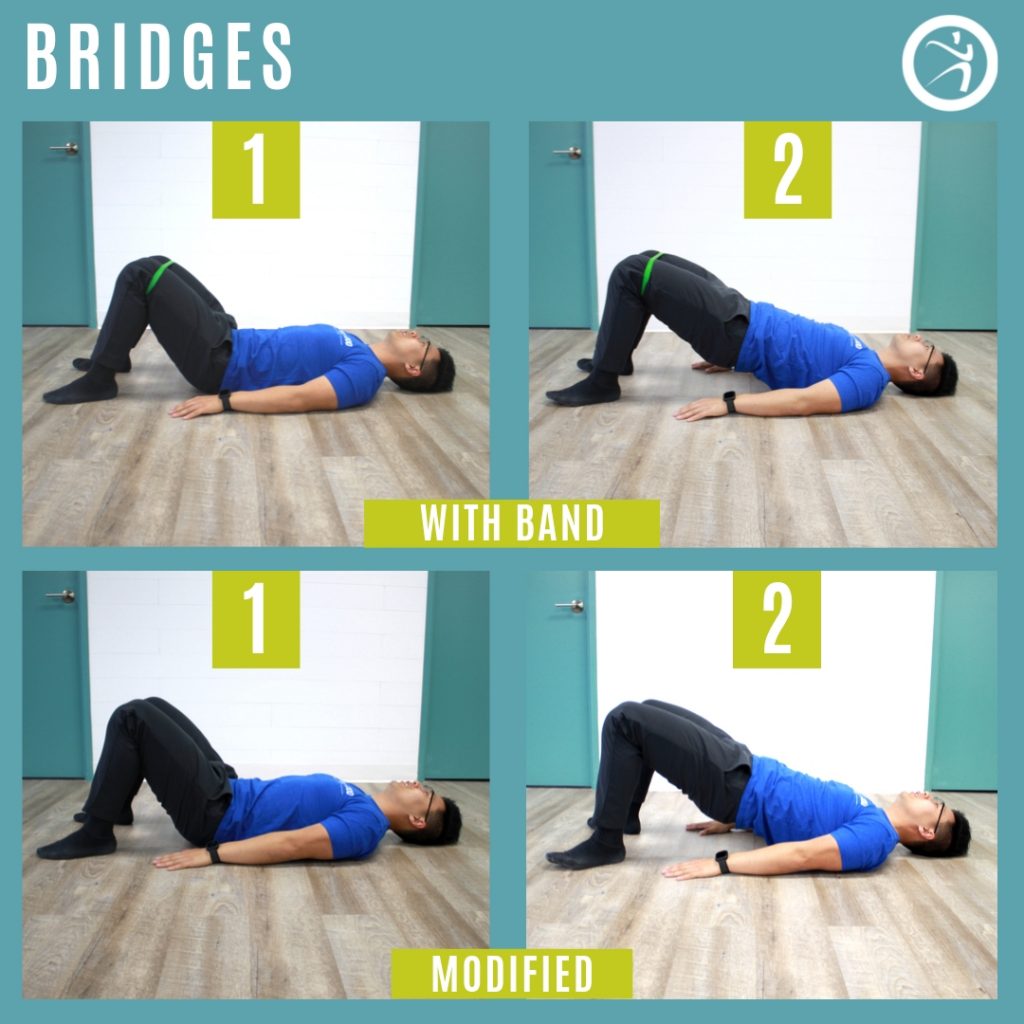 Jump Squats – Lower Body
How To:

Stand with your legs shoulder width apart.
Sit back in squat position with your knees behind your toes and legs at approximately 90-degree angle.
From this position, push into the ground with your feet
Jump into standing/vertical position.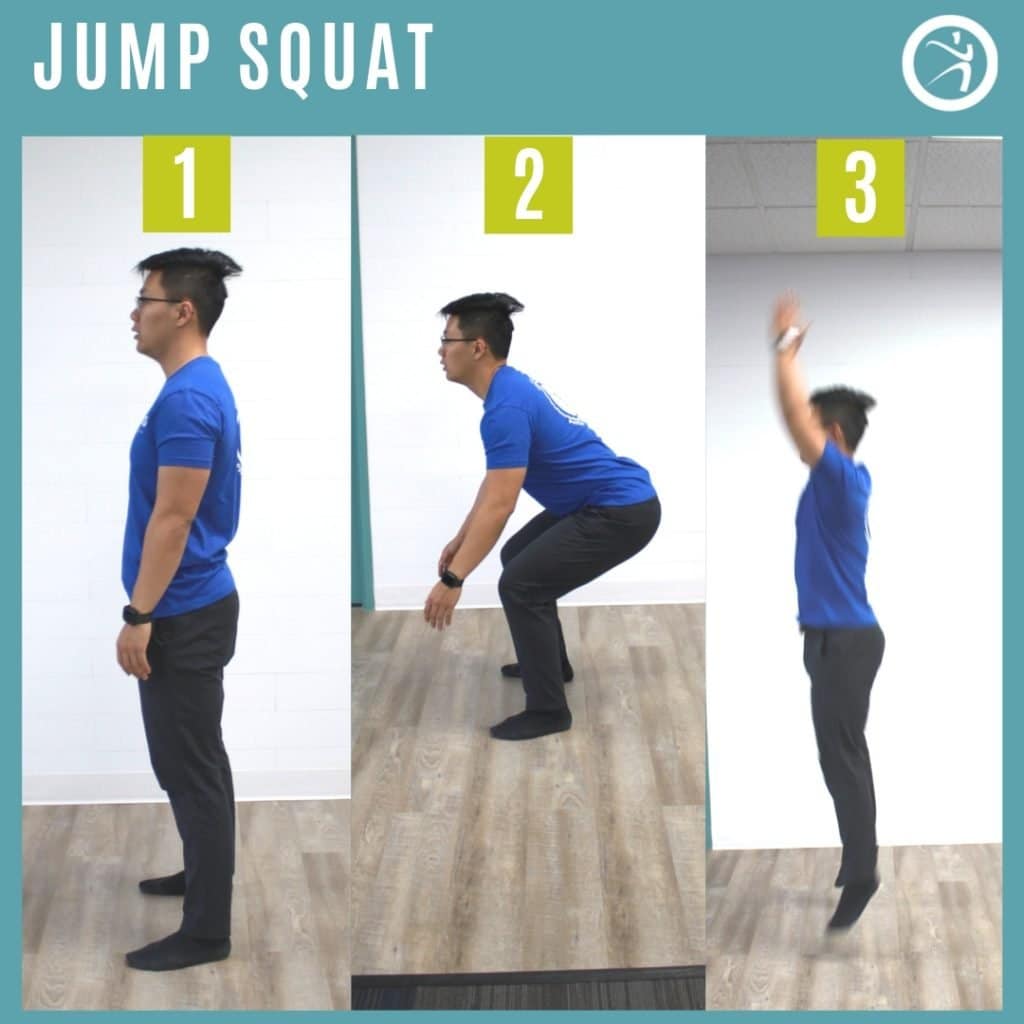 What are some of your favorite body weight exercises?
Free Consultation
If you have any other questions or concerns, call us for a FREE CONSULTATION with one of our expert physical therapists to make sure you are exercising safely!
Want more tips?
Sign up for LIFE+ today to have these practical tips for helping you move, feel, and live better sent straight to your inbox!
The following two tabs change content below.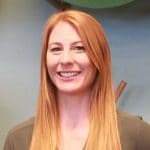 Robin Bewley, PT, DPT, OTR/L, MOT
Robin is an outdoor enthusiast, avid obstacle course racer and endurance athlete. In addition to running she enjoys water sports, snowboarding, hiking, Pilates, traveling and spending time with her husband and two Siberian huskies. She is a die-hard Boston sports fan.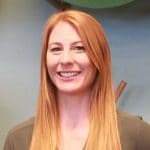 Latest posts by Robin Bewley, PT, DPT, OTR/L, MOT (see all)